Founded: September 25, 2018, Minot, ND
Lodge website: Mina Aasen Lodge #55
Meeting Details
When: First Sunday of the Month from 2:00 – 4:00 pm.
Where: Minot Commission on Aging Room, Parker Center, 21 1st Ave SE, Minot ND  – Use the North door.  Also meetings on Zoom.
Contact Us: Minalodge55@gmail.com
Facebook: https://www.facebook.com/groups/minalodge55
Mina Aasen Lodge #55 featured in the Minot Daily News
White Coat Ceremony
On August 24, 2021, a great honor was bestowed upon Mina Aasen, the namesake of the Mina Aasen Lodge #55.  The MSU Department of Nursing presented a white coat with special embroidery to her family.  Paulette Aasen, the current president of DON Lodge #55, and great niece of Mina Aasen, spoke about Mina's youth and experiences as an Army nurse. A display of Mina Aasen's white coat, pictures and book about her experiences is now in the MSU Department of Nursing to inspire others..
Paulette Aasen speaking at the MSU White Coat Ceremony

Mina Aasen Lodge Activities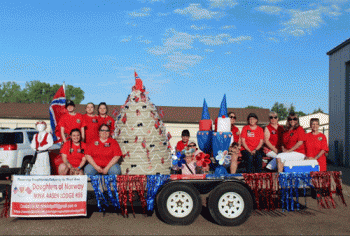 2019 ND State Fair Parade Float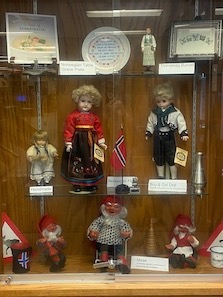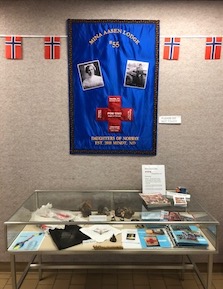 Minot Public Library Display January 2022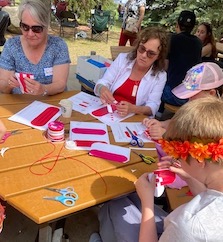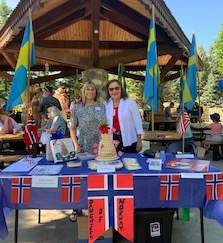 Midsummer Festival June 2021
Lodge Institution Ceremony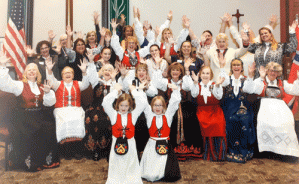 Feiring (Celebration) – Mina Aasen Officers, Grand Lodge Installers, 2018-2019 Mina Aasen President's Daughters!